Piergiorgio Milano
Pesadilla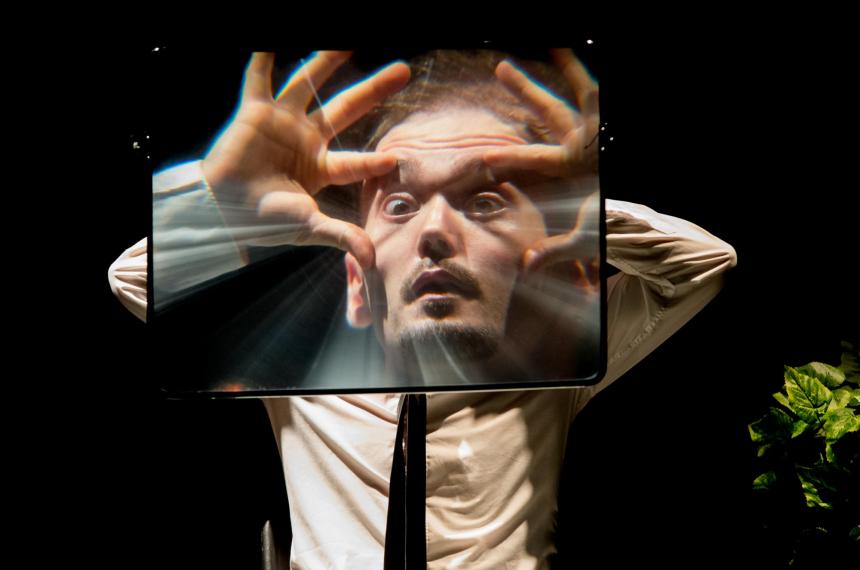 Credits
From and with Nicola Cisternino, Piergiorgio Milano
Concept, direction and coreography Piergiorgio Milano
theatrical assistants Elsa Dourdet, Florent Hamon
lights creation Simone Fini
sound creation Florent Hamon, Piergiorgio Milano
light and sound mixing Luca Carbone
production and broadcasting Estelle Saintagne
creation 2016
duration 55 mins
techniques   acrobatic dance
minimum age 4 years

photo credits  Manuela Giusto
The Show
The protagonist in Pesadilla is a man who has become lost in his dreams, constantly failing in his attempts to stay awake. A heroic victim whose narcoleptic days can only tip over into an absurd universe.
The character's tremendous desire and constant lack of success provoke empathy and black humour, like a one-way mirror held up to a society on the edge of hysteria: a limbo suspended between insomnia, sleepwalking and narcolepsy. The protagonist encounters all kinds of contradictions brought on by modern life and suffers an overdose of violent images and accelerated passages of time that break our internal rhythms.He undergoes visual metamorphoses that depict the stress imposed on him by technological intrusions and the frenzy of city living.
At the intersection between burlesque and the bizarre, Pesadilla marries black humour and melancholy by relating the fragility of a man divided between dreaming with his eyes open and living with his eyes closed.
Pesadilla is a chair, a whip, a pair of men's shoes, a shirt, a tie, a dog mask, an old screen from the 70s, an imaginary audience, a bus that never arrives, a gun, high heels, desire, flamenco, a panda...
The Troupe
Piergiorgio Milano works as a creator and as a performer in order to have an artistic experience as complete as possible.
The world tour of the show Tabac Rouge by James Thierrée, who has engaged him in the last years, has been fundamental for his artistic growth both as a performer and as a playwriter because through this experience he has learned to go to the limits of a situation, never to turn down a proposal, and never to make an intellectual judgement about himself while he's working.